"New York" one of the famous Northeastern state of US with 40% population. It is also known as the Big Apple city with fast forward and well-developed cities in the world. This city is famous for its monuments, parks, museums and many more interesting places in New York. If you are planning for affordable and memorable vacations of a lifetime then it is the right place and choice for you.
The city is full of energy, beautiful art, different kind of food, entertainment, politics, fashion, technology, media and scenes in nightlights. Different and unique culture make this city more beautiful and attractive. This is the 10th most popular and expensive city that attracts around 50+million tourist annually.
Here are some of the most beautiful and attractive places in New York to visit –
Brooklyn Bridge
The Brooklyn Bridge started constructed in 1869 and it takes 14 years to complete. The bridge finally opened on 23 April 1883 and 1800 vehicles crossed the bridge. It cost around $15.1 double from the original belief.
The length of the bridge is 5989 ft, and its height is 1.8KM. It takes around 45-60 minutes to cross the Brooklyn Bridge. The east river that connects through boroughs of Manhattan and Brooklyn. It is the world's first steel-wire suspension bridge.
This is the famous destination places in New York that one can drive, walk or ride on a bike and take photographs, Videos with the beauty of the bridge. It becomes more attractive when the weather is beautiful. Brooklyn Bridge is one of the older and longest bridges in the world. It is considered the most attractive places in New York for the tourist. This bridge is the sign of historic landmark of US.
Things to do near Brooklyn bridge
From Brooklyn Bridge one can see different cities landmarks like-a statue of liberty, Verrazano-Narrow Bridges, skyscrapers importance of the eastern river.
Manhattan bridge which is the longest bridge and built around the eastern rivers.
Williamsburg Bridge- It is the toll-free bridge built around the east river that connects at lower east Manhattan with the Williamsburg.
Bayonne Bridge – This bridge is also made up of steels that connects Staten Island to New Jersey
Transport facility
Train route from Manhattan
You can take 5,6 or 7 train from Brooklyn Bridge/ city hall stop or can take J or Z trains from Chambers St. stop.
Or can take 2 or 3 No train – Park Place, N or R train – City Hall.
Timings
Open 24*7
Cost – Free
Hotels near Brooklyn bridge
Hotel Brooklyn Bridge
Aloft New York Brooklyn
Blue Moon Hotel
Hilton Brooklyn New York
Best restaurants in Brooklyn
The River Cafe
The Osprey
Neighbors
Indian restaurants
Tip–  If you want to travel and visit Brooklyn Bridge then the best timings are at night.
Statue of liberty
It is the symbol of lightning the world. This is the most precious gift given by France people in the 19th century. Statue of liberty is the positive sign of friendship between France and America. The statue was structured by Frederic Auguste Bartholdi and built by Gustave Eiffel. It is finally completed in 1884 and opened on 19th July 1986. The Height of the statue from head to toe is 46 meters. The weight of the statue is 450,000 pounds
This statue is in the arms of the Hudson River in the harbor of New York. One of the prominent statue that represents the sign of Freedom and Democracy. The is another most beautiful and popular attraction of tourist in the world in the places in New York. Here one can study the history of the monument.  You will not only visit the statue but you can also visit the pedestrian. It has a museum on the second floor where you can explore N numbers of Photographs, art, videos and the history of the monument briefly.
Interesting facts about the statue of liberty

The statue has its exhibition on the second floor where you can explore all the history of the monument.
For reaching the crown visitors have to climb 354 stairs or can use elevators.
Inside the statue, there is also the audio tour in different languages- Hindi, Spanish, French, English, Arabic Korean Chinese, Japanese etc.
Top of the crown there is 21 windows.
The statue will also provide information and facts to its visitors in a Park Ranger tour they will tell you how it is made, what is the story behind the statue, who designed it etc.
The best tourist place to visit the places in New York. It gives life experience that one can explore the fun and long-lasting memory. You can ride on a boat and can see the view of the liberty there. It the combination of beauty and knowledge about the statue in the places in New York.
Transport Facility
(Manhattan to the statue of liberty)
Stops located near battery park
Bus – Bus number M5, M15, M20 South ferry stop.
Subway- 4 and 5 trains stop – Bowling Green.
R train stops – Whitehall Street.
The train stops -South Ferry station
Timings
8:30Am – 4pm
Statue of liberty tickets price
*Book your tickets online 3-4 months before.
* Ticket office opens before 30 minutes.
| | | | | |
| --- | --- | --- | --- | --- |
| Type of tickets | Adults | 62 & above | Age-  4-12 year | Under- 3 year |
| Flex tickets | $18.50 | $14 | $9 | Free |
| Reserve tickets | $18.50 | $14 | $9 | Free |
Hotels near the statue of liberty
Holiday Inn Manhattan
Club Quarters Hotel, Wall Street
Gild Hall, a Thompson Hotel
Hyatt Regency Jersey City
Restaurants near the statue of liberty
Statue of Liberty Crown Cafe
Nonna Beppu
Liberty House Restaurant
Indian restaurants near the statue of liberty
Persis Biryani Indian Grill
Aahar Indian Cuisine
Benares
Tip: Best timings are morning or evening so that you can enjoy in the lakes with the beautiful scenes of liberty.
Museum of modern art (MoMA)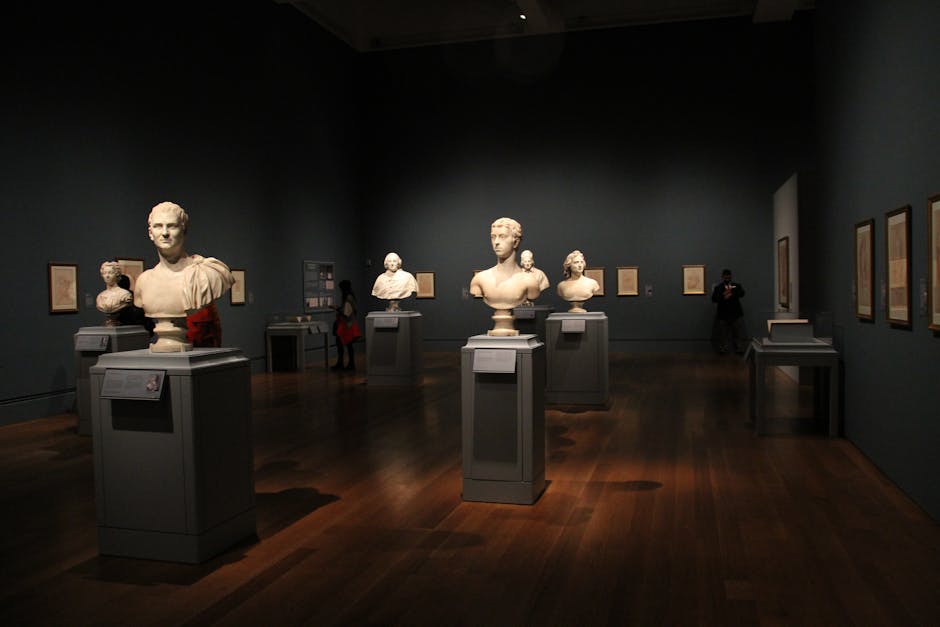 Museum of modern art gallery (MoMA)
This museum is located in Manhattan, New York and the best museum places in New York. It was developed by Abby Aldrich Rockefeller with two friends Lillie P. Bliss and Mary Quinn Sullivan in 1929.
It is the most popular modern art museum in the places in New York. It's key of developing and collecting modern art. On the fifth floor, you will find rotating paintings and different photographs. It has 22,000 films and 4 million still films.
Visitors can grab an Audio clip in museum of MoMA. Here you will see Modern art, various photographs, sculptures, paintings, sketches, drawings, different artists books, films, and various other ancient art in the places in New York. The institute MoMA is free every Friday nights from 4-8 PM.
Fun Facts
There are different kinds of events happening in the MoMA.
Different female artist photos in MoMA museum.
The institution will also provide Audio tour to its visitors
There are few paintings you must see while visiting there-The Starry Night, The Persistence of Memory, The Lovers
Around 70,000 artists represent exhibitions.
One can visit here with family, friends. It is noted as the favorite spot of the places in New York. For tourist and locals, it is the best place to have a feeling of peace and fun the contemporary art. These arts at MoMA will give their visitors inspiration and knowledge about the sculptors, arts.
Transport facility
From Manhattan to museum to the modern art gallery-
By bus- from Maspeth NY –
From Laguardia Airport, Queens –
From Arthur Ashe stadium
Timings
10:30 am – 5:30 pm
11 West, 53 street Manhattan
MoMA tickets
| | |
| --- | --- |
| CATEGORY | PRICE |
| Adults | $25 |
| Students | $14 |
| Senior Citizen | $18 |
| Children (under 16) | free |
Hotels near Museum of modern art New York
Park Central Hotel New York
Baccarat Hotel & Residences New York
Wellington Hotel
Warwick New York
MoMA restaurant NYC
Gotham Lounge
Upstairs at '21'
Il Gattopardo
FIG & OLIVE Fifth Avenue
Tip: To visit this museum full of Unique modern art and gallery Morning/Afternoon is the best timing.
Times Square
Times Square is located in mid- Manhattan. Also known as the heart of the Manhattan. It is earlier known as long scar times and it was again renamed on 1904 as One time square. This is the tourist destination and entertainment spot of the places in New York.  It is from West 42nd to West 47th street. Times square is lighted with hoardings and advertisements everywhere. There are around 40 million people who visit this place per year and places in New York.
Fun Facts About Times Square:
Earlier it was called Longacre Square and after that, it renamed in 1904 as Times Square.
At the time of New Year, everyone celebrates the Dropping of the ball.
it is filled with boards and hoardings lights all over at it attract more visitors at that time.
There are various types of bars in the Times Square
In 2011 it becomes 100% smoke-free.
First time New York celebrates its New year Eve in 1903 when the newspaper New York times decided to celebrate its company opening
There are cinemas you can watch. Some of the top attractions that include superhero characters and the Naked Cowboy with playing the guitar on the hand
It is the entertainment industry where the individual takes, photographs in the street, eat, sing etc and enjoy your best time in the places in New York It attracts millions of visitors every day. Times Square has the perfect view at night that one can enjoy with their family and friends
Transport facility
(The Route to times square )
By Bus – From Astoria, NY, Astoria
From Yankee Stadium, Bronx
From Watson Hotel
Timing
Open 24*7
Ticket price
Cost– Free of cost
Hotels near times square New York
Hilton Times Square
Sheraton New York Times Square Hotel
Row NYC Hotel
Hotel Edison Times Square
Times square restaurants yelp
Gran Morsi
Giardino D'oro
Carmine's Italian Restaurant – Times Square
The Brazen Tavern
Indian restaurants near times square
Utsav Restaurant
Saar Indian Bistro
Biryani Cart
Indian Project
Tip: For Tourist or either localist you must visit on New years eve which is the best time to enjoy because there are bright lights with Hoardings, Advertisements and Dropping of the Crystal Ball in the Times Square.
Grand Central Terminal
Grand Central Terminal is the places in New York to visit. It was built in 1871 named New York Central Railroad, later it's renamed as Grand Central Terminal. The central station was opened on 2 Feb 1913.
It is located in Park Avenue 42 street of Midtown of Manhattan. The Grand Central Terminal is the largest station house in the places in New York as well as in the world. But it is also the shopping, eating and cultural destination in the places in New York.
This station covers the area of 48 Acres and 44 platforms along with 67 tracks. It covers various stations and tons of places in New York. There are many activities going around the station. It is 10th most visited tourist attraction in the places in New York and in the whole world. Its estimated visitors in 2013 is 21.10 million.
Fun Facts:
You can see the Information booth clock in the Grand Central Terminal.
The Campbell Bar
There are various types of exposed bulb everywhere in the station.
It also has a Vanderbilt Tennis Club there.
One will also enjoy the Architectural Information and details
This is one of the popular and best places in New York City to visit. The station also has gifts shops, museum, waiting room and, food section and various another interesting thing inside the Grand Central Terminal.
Transport Facility
(From Grand Central Terminal)
By Bus – M101, M102, M103, M1, M2, M3, M4, Q32 and M42
By subway- 4, 5, 6, 7 and S subway lines
Metro lines – Hudson, Harlem, and New Haven lines on Metro North.
Timings
It daily opens from 5:30 am to 2:00 am
Hotels near Grand Central Terminal
Dylan Hotel NYC
Fitzpatrick Grand Central
Seton Hotel
Grand Hyatt New York
Restaurants near grand central yelp
Sagaponack Bar & Grill
The Marshal
Essex
Cipriani USA
Indian restaurants near grand central station
Zaika New York
Darbar Fine Indian Cuisine
Imli Urban Indian Food
Tip – If you want to enjoy the beautiful view you can visit on Morning hours.
Central Park
Central Park is located in the middle of the Manhattan, New York. This park was established in 1867. It is bounded by the Fifth Avenue East and Central Park West. This is the most visited park in the places in New York.
Central park is constructed on 778 acres area. It is covered with greenery all over the park.  Also known as  the historic landmark of the places in New York. It is the fifth largest park in the places in New York. This is 4 Km long. Greenery is covered all over the park. It has around 50 million visitors(2013).
Since 1962, it is the national historic landmark. Responsibility and maintenance of the park are done by central park conservancy. It is a privately owned organization and works on a contract based with New York City Department of Parks and recreation. Central Park is the most visited park in the urban area. Of the park in the US and one the best places in New York City to visit.
Things to do in central park
Boat Riding
Ice skating
Swimming
Ice skating
Children Tisch zoo
Storytelling
Carousel rides
It is also spotted as one of the popular and best places in New York City to visit. Visitors are very much attracted to this beautiful park. Different kind of events and activities takes places in this central park. One can chill with their family with friends. It is also the world-class destination places in New York City to visit.
Transport Facility
(To reach Central Park)
By Subway-(Manhattan)
Take the N, R, or Q trains from Fifth Avenue/59th Street station
Lexington Avenue #6 train to the 68th Street/Hunter College station
By Bus (Manhattan)
From Fifth Avenue, between 59th and 65th Streets
Bus No – M1, M2, M3, M4, M5, M66, Q32.
Timings
6 am–1 am
Tickets
Main Entrance – Free
Central Park zoo price
| | |
| --- | --- |
| Tickets | Cost |
| Adults | $12 |
| Children (3-12) | $7 |
| Under 2 year | Free |
| Senior Citizen above 65+ | $9 |
Hotels near central park NY
The Mark
Park Lane Hotel
Hotel Wales
Hotel Plaza Athenee
Family restaurants near central park
The Dining Room
Sushi-teria
Roof Garden Cafe and Martini Bar
The Petrie Court Cafe
Indian restaurant near central park New York
Sathi Indian Restaurant
Bombay Grill House
Indian Accent
TIP: The best time to enjoy in Central Park is at evening or at Night.
ENDING WORDS
Yes, if you are planning your trip to go to the beautiful places in the world. These are one of them. It is the favorite destination places in New York that one searches for and wish to go once in a lifetime. These places in New York are also spotted as the tourist attraction places. Over millions of local visitors and tourist visit these natural and beautiful places in New York. These are called the iconic and best places in New York city to visit.
You can also visit here with your family and friends with very reasonable price listed above. As every trip gives you fun and enjoyment, but these places will give memories to your lifetime.